The Italian culture has played a fundamental role, contributing to Canada's vast history over centuries. From the arrival of early Italian explorers to the influx of immigrants following World War II, Italian influences can be seen far and wide impacting Canada's diversely ethnic identity and way-of-life.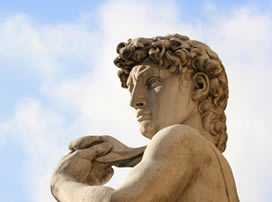 The Institute of Italian Studies honours the journey of Italian immigrants, and their contribution by encouraging an exchange of experiences through the formation of community-based organizations, the implementation of Italian language and history courses, and the creation of social/cultural events.
It is our hope that by sharing our cultural experiences, we can begin a dialogue that will bridge the accomplishments of our forefathers with the hope for the next generation of Italian-Canadian youth.